Bricks
Prefabricated Brickwork
Working with leading fabrication partners, we have been supporting our customers for over 60 years to implement prefabricated components into their facade designs.
From brick arches to prefabricated chimneys, plus brick soffits and lintels, we've seen a number of brilliant developments come to life.

If you're looking for brick slip systems, we also offer a range of brick cladding options, including prefabricated brick panels.
Using bespoke facilities and highly skilled production processes, both complex and simple prefabricated components can be achieved. Easy to install and cost effective, by removing these components from the critical path, construction timelines are accelerated and quality is assured.
Together, we can take a project from the design phase through to production and then to onsite delivery for installation.
How we can help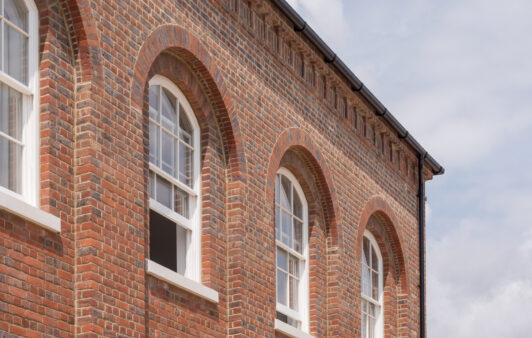 As well as supplying a wide range of products, we also offer a great range of bespoke services.
Prefabricated Arches

Structural

Whilst brick arches have been used for centuries, our manufacturing partners have employed cutting edge technologies to transform their solutions for modern day requirements. Now, you can enhance the appearance of any building in both traditional and contemporary ways. Using pioneering craftsmanship, we can fabricate all types of arch or lintel designs, including load bearing prefabricated or precast brick faced concrete lintels.

Available in a variety of brick patterns and sizes to suit any project specific requirement, our structural arches are engineered for both quality and design excellence.

Prefabricated Arches

Lightweight

Alternately, we can offer customers a lightweight or loose-cut brick-faced product. These lightweight arches, are produced to high production standards and offer 60 years of durability. The benefits of our offsite, prefabricated arches are:

Quick and easy installation
Precise cutting
A guaranteed colour match
An economical and cost-effective option
A lightweight solution when compared to traditional building methods
Prefabricated chimneys
We offer a range of prefabricated lightweight chimneys for all roof planes, with the option for bespoke pitches and dimensions, with facade and cap finishes also available.
Due to the flexible and skilled production process, these elements can be manufactured in large capacities while maintaining the complex or specialist specification that your development requires. We know that the architects and housebuilders we work with require the highest quality products, assembled to the highest structural standards, while meeting tight construction schedules.
The range of prefabricated brick clad chimney stacks, comprised of GRP cores and traditional brick or stone facades, are available as both 'working' or 'cosmetic' chimneys. Combined, this offers a lightweight solution while meeting project planning and design requirements.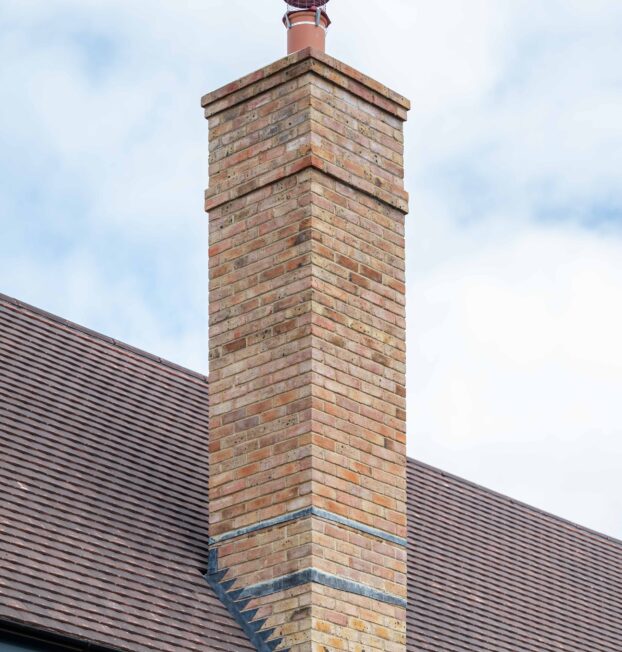 Brick Facades
We offer a collection of brick cladding systems, which have been developed to meet the needs of our customers projects. From unique backing structures to low environmental impacts, tell us your concerns and we'll work to find the right solution.

These lightweight products combine the benefits of brick with quick installation and cost efficiency. Additionally, many of these systems can match traditional brick colour and texture, so you can effortlessly continue adjacent brickwork.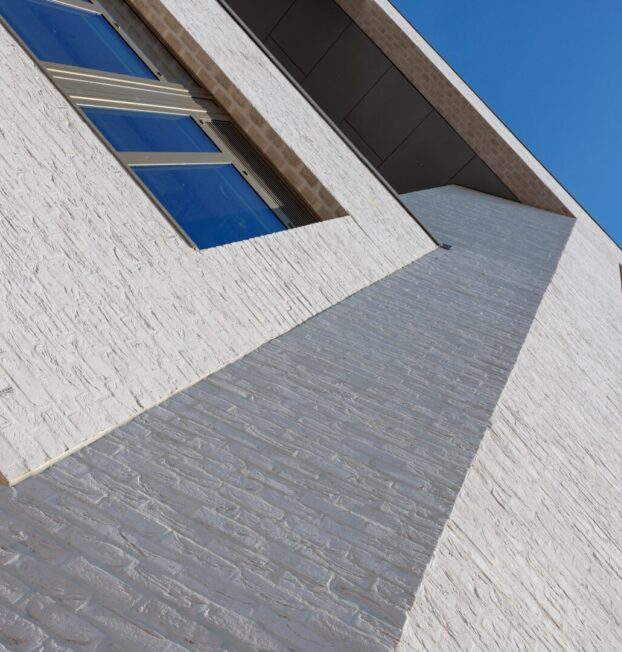 Bricology

With sustainability and biodiversity at the forefront of our minds, it's never been more important to support our wildlife and some of the UKs most important pollinators. We've partnered with leading manufacturers to bring these environmentally friendly products to our customers.

Bricology Bee Brick

The Bricology Bee Brick is designed for the nesting of solitary bees, reducing the risk of predation and protecting of larvae. Constructed from a variety of clay-facing bricks and featuring various diameter aperture access holes the Bee Brick can accommodate a diverse array of Bee species within the singular brick unit.

Bricology Starling Box

The Bird Starling Box is specifically designed to provide a safe and secure nesting site for this endangered species. At three brick courses high and with an appropriately sized entrance aperture, these products provide a comfortable habitat to support the protection of Starlings.

Bricology Bat Box

Bats are the only true flying mammal with four of the UK's seventeen breeding bat species red-listed as at risk of extinction. The Bat Box encourages bats and people to thrive together, enhancing the availability of safe spaces for hibernation or maternity roosting for Bats amongst our built environments.

Bricology Sparrow Box

Including a Bricology Sparrow Box in your residential setting is a great way to help ensure their future survival whilst also supporting the biodiversity in your local ecosystem. Each Box is cleverly constructed from two courses high of brickwork and features aperture for access, with a suitably sized nesting space behind the brick face.

Special Shaped Bricks
To find out about our purpose made, prefabricated special shaped bricks visit our brick product page for more information.
Useful resources
Looking for further insights and technical information about our prefabricated brick products?
Use our useful resources tool to find out more.
More resources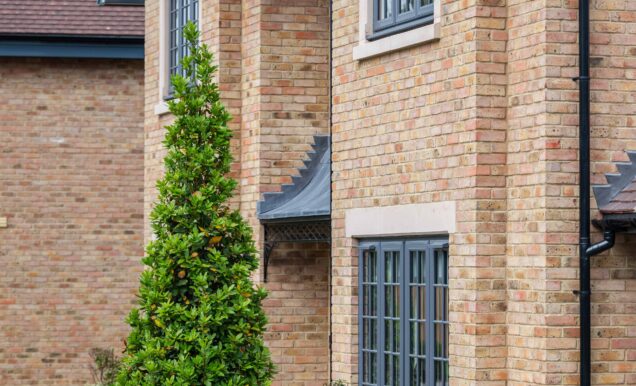 Lindfield Yellow, Facing Bricks, Prefabricated Brickwork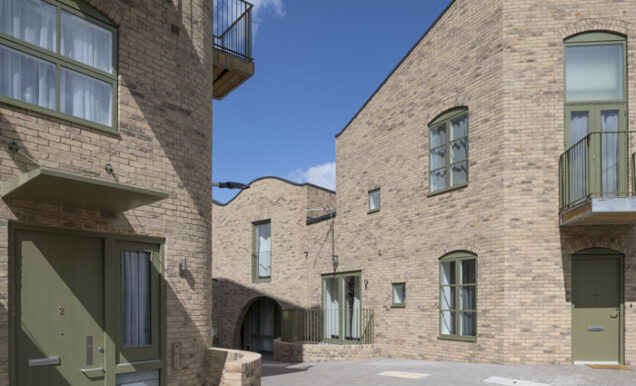 Belgravia Gault Blend, Facing Bricks, Prefabricated Brickwork, Special Shaped Brick
Looking for design and technical guidance?
Our experienced teams are on hand to provide technical details or offer design advice, utilising our network of knowledge, to ensure your project requirements are met.
Get in touch Visit a showroom or depot near you
To see our products in person, or to set up a design meeting with our teams, visit our locations page to find the nearest location to you.
Find us