Masonry
Natural Stone
Natural stone is valued for its traditional beauty and versatility, making it as popular today as it always has been.
Our team of experts have an extensive knowledge of construction stone and are able to assist you in selecting the correct blend of colour and texture, from a national network of quarries.
By working closely with our stone suppliers from across the UK, we can source natural stone to fit your exact building requirements.
From the dark, rugged beauty of the Lake District's natural stone to the mellow tones of the Cotswolds and the subtle shades and character found in the natural stone on the Isle of Purbeck, we can provide the variety and choice you are looking for.
Possessing the technical expertise to handle both sophisticated new build and highly specialised restoration work, we're ready to assist.
How we can help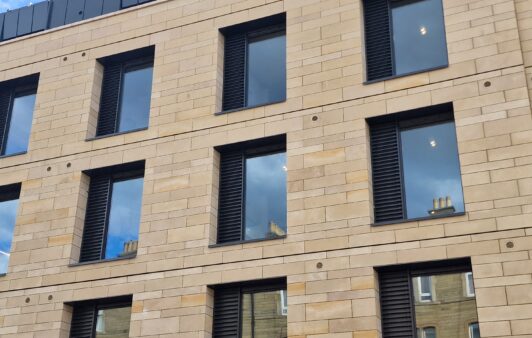 As well as supplying a wide range of products, we also offer a great range of bespoke services.
Types of Natural Stone
Sourced from all parts of the globe, where they lie in their indigenous form, our natural stone products offer an organic beauty with a unique character.
Whether it's locally sourced stone that you require to fit in sympathetically with pre-existing buildings, or an exotic variant for an individual feature, trust us to find exactly what you're looking for.
We can offer:

Sandstone, Limestone, Granite, Yorkstone, Quartzite, Basalt, Marble, Slate, Pennant and Tavertine.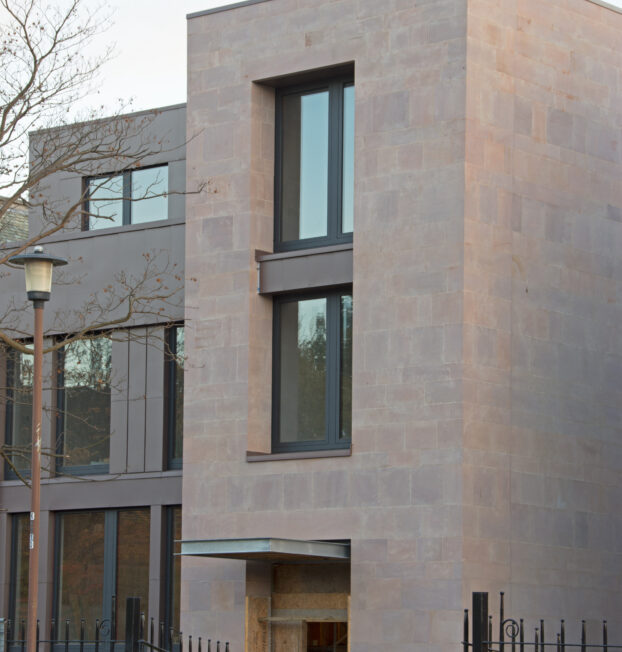 Natural Stone Finishes

Smooth: These blocks are hewn and squared to ensure smooth, clean lines without blemishes or marks. Used on developments across the UK, this finish brings a contemporary aesthetic to many new build schemes.

Natural Stone Finishes

Split faced: Split faced natural stone blocks provide a slight texture that remains subtle, without any part of the block faced being raised. This finish finds a balance between traditional and modern, offering plenty of character to a variety of applications.

Natural Stone Finishes

Pitched: A beautiful and traditional finish, we often see pitched faced blocks in conservation areas with firm planning conditions. The pitched names come from their textured appearance and a slightly projecting centre on each block.

Natural Stone Finishes

Machine sawn: Machine or diamond cut stone blocks are excellent for achieving a uniform finish with very precise and crisp dimensions. Our most modern and sleek offering, further polishing can be applied for additional elegance and refinement.
Stone Matching
If you're not sure what stone has been used on your existing or neighbouring build, our stone specialists are on hand to provide a match, or the closest alternative.
Looking for further design and technical guidance?
Our experienced teams are on hand to provide technical details or offer design advice, utilising our network of knowledge, to ensure your project requirements are met.
Get in touch Visit a showroom or depot near you
To see our products in person, or to set up a design meeting with our teams, visit our locations page to find the nearest location to you.
Find us