Masonry
Walling Stone
Whether you're planning a large housing scheme or landscaping your outdoor space, we're a leading supplier of natural and reconstituted walling stone and ready to assist.
Natural stone walling is a durable, naturally occurring option that embodies the character and grandeur of traditional UK architecture, while reconstituted stone can emulate this appearance at a more affordable price.
We offer a range of walling stone in a variety of options, so that architects and developers can select a colour and finish that meets their design vision.
Our reconstituted stone is then manufactured with natural tones in mind and comes in a palette of colours that create a traditional effect.
If you need to be sensitive to local building methods and materials but you're finding it hard to source suitable supplies, we are positive we will be able to find you a stone solution that will fit in perfectly with the demands of your development.
Colour swatches
Explore a selection of our walling stone colours and finishes.

Buff

Naunton Cream

Weathered Grey

Anstone Premier Borders Red

Anstone Premier Olde Heather Black

Anstone Standard Brown Old Weathered

Anstone Split Faced Finish

Shearstone Premier Pentstone
How we can help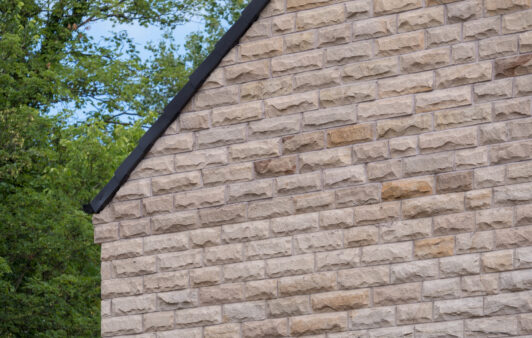 As well as supplying a wide range of products, we also offer a great range of bespoke services.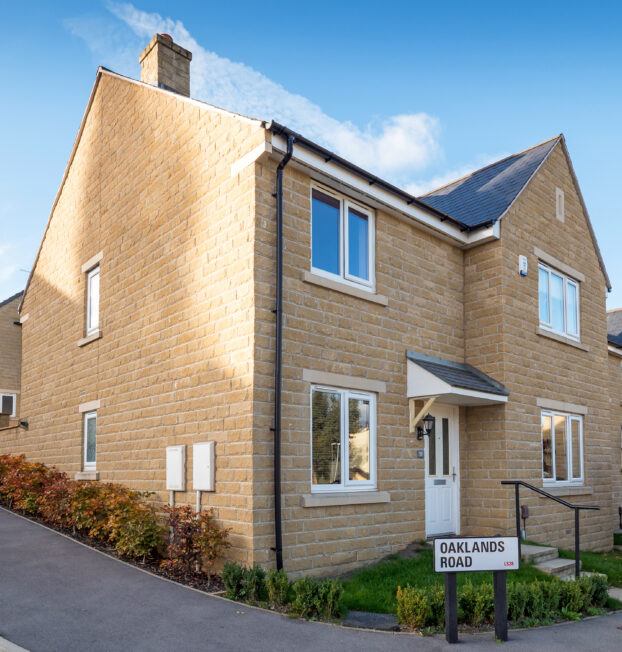 Natural Walling Stone
Formed over centuries, natural walling stone is esteemed for its durability, stability and organic colour tones.
Sourced from a range of established quarries, we can supply a wide range of walling stone types to match any local vernacular. Beyond our colour range, we offer walling stone in a variety of textures including pitched, tumbled, split faced and sawn.
We can work with our stone partners to supply a range of dimensions however our standard sizes include 400 x 215mm, 400 x 100mm, 365 x 100mm, 300 x 100mm and 220 x 100mm. These blocks can then be used in combination to create a variety of bond patterns and courses.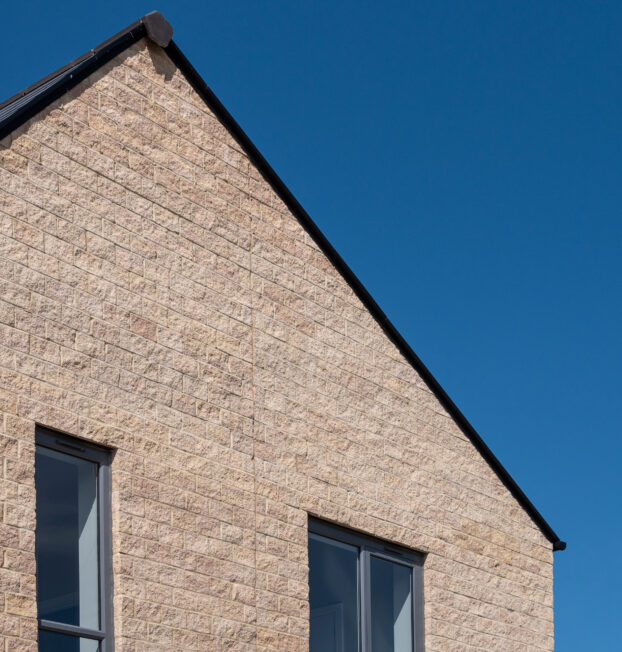 Reconstituted Walling Stone
While the beauty of natural stone walling is undeniable, it sometimes comes in outside of project budgets.
To recreate the character of stone and meet important planning conditions, we can recommend a range of reconstituted stones.
These affordable blocks are created by mixing natural stone aggregates with cement, to create a product that is still durable and versatile. By utilising natural stone within the mix, reconstituted options can match the appearance and texture of their natural stone counterparts.

Looking for further design and technical guidance?
Our experienced teams are on hand to provide technical details or offer design advice, utilising our network of knowledge, to ensure your project requirements are met.
Get in touch Visit a showroom or depot near you
To see our products in person, or to set up a design meeting with our teams, visit our locations page to find the nearest location to you.
Find us